Patty Lynn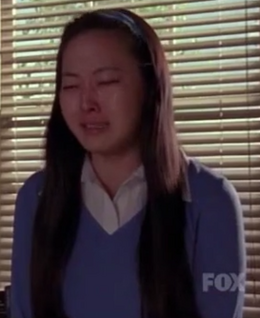 Family & Friends
Production Information
Patty Lynn is a student at North High School who appeared in the episode Malcolm Films Reese.
Biography
Edit
Patty Lynn was seen crying in Principal Herkabe's office, because she was getting suspended. Principal Herkabe said that the reason for her suspension was because she committed a "Code 7" in the library, which is apparently some kind of violation of the rules. He announced this over the microphone.
Ad blocker interference detected!
Wikia is a free-to-use site that makes money from advertising. We have a modified experience for viewers using ad blockers

Wikia is not accessible if you've made further modifications. Remove the custom ad blocker rule(s) and the page will load as expected.